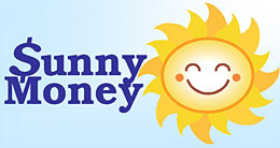 $unny Money is Farmers Bank and Trust Company's kid's savings program. The program is offered to all 3rd, 4th, and 5th Graders at Crittenden County Elementary School and  Kindergarten through 5th Graders at North Livingston Elementary School. These students receive information about the program at the beginning of each school year and are invited to open a $unny Money account. This savings account can be opened by following the instructions on the information sent home with the students by the first scheduled $unny Money date. Savings habits are encouraged by a donation from Farmers Bank and the PTO Organizations at both schools. Then, throughout the year, employees from the bank come to the school once a month on scheduled dates to take deposits from the students with accounts. The kids love to be in charge of their own savings, and we love being a part of that experience! We look forward to seeing your student on $unny Money Day! For questions or dates, feel free to call us toll free at 1-855-430-BANK.
About Children's Online Privacy
The Children's Online Privacy Protection Act (COPPA) was passed to give parents increased control over what information is collected from their children online and how such information is used. The law applies to websites and services directed to, and which knowingly collect information from, children under the age of 13. Farmers Bank and Trust Company's websites and online services are not directed to children under the age of 13, nor is information knowingly collected from them. For additional information on COPPA protections, visit the Federal Trade Commission's website . For further information, the Federal Government has created a Web site, Kidz Privacy, aimed at educating both parents and children about the dangers of the Internet and how to browse safely.