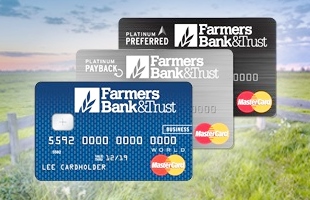 Whether you need a personal credit card for you or one for your business,
we can help
. All of the options, including the 
Platinum Card, the Platinum Payback Card, and the Platinum Rewards Card, offer o
nline account access where you can u
pdate cardholder information, c
heck your card balance, v
iew your statements, and set up t
ext and email alerts. If you have any questions, please feel free to call us toll free at 1-855-430-BANK or click the link below to learn more.

Already have a card?

To see your account information, you can log in here.

To access your Everyday Rewards, you can log in here.